Banks and fintech companies are common targets for cyber attacks as hackers aim to steal both financial assets and personal data.

Cyber attribution allows organizations to understand the adversarial infrastructure behind an attack, producing stronger investigative leads and informing the next steps for bolstering internal security.

HYAS uses industry-leading technology to identify cyber-attacks before they happen, providing best-in-class protection for the financial services sector.




Cybersecurity is non-negotiable in the modern financial sector, but firewalls and anti-malware software often lack a key security component: cyber attribution.
HYAS Insight is one of the most advanced attribution and investigation tools ever created, allowing cyber threat teams to pinpoint and correlate security incidents using geolocation. Not only does proper attribution identify where an attack originated, but it can also provide insights into the perpetrator's infrastructure and motivation.
For instance, was your organization targeted, or was the attack collateral damage in a large-scale vulnerability breach? These data points inform both the immediate response and future cybersecurity priorities.
Read on to see how HYAS protects the financial services industry from rapidly evolving cyber threats.
Security Challenges in the Financial Sector
Banks and fintech companies inevitably have targets on their backs.
In 2022, the financial industry ranked just behind governments as the second most-breached sector. From preventing phishing attacks to repelling ransomware, banks must safeguard customer data while still providing the ease of access and third-party integrations consumers expect for a streamlined experience.
But without proper attribution, threat intel teams are left playing a furious game of whack-a-mole. They may stop attacks, but they lack the investigative leads to pursue bad actors or to develop a data-driven preventative strategy for investing in new security resources.
HYAS addresses the problem of attribution with industry-leading protective DNS solutions. Recently named a CyberTech 100 Honoree for its innovative cyber defense work for financial institutions, HYAS is a global leader in adversary infrastructure intelligence.
HYAS Protective DNS Ranked the Highest Efficacy On the Market
Protection Built for Banks
Banks and fintech companies can immediately benefit from HYAS Protect. Although the capabilities are far-reaching, HYAS products are simple to implement. The software integrates with common security orchestration platforms, including Cortex XSOAR, Microsoft Sentinel, Phantom, and more.
HYAS Protective DNS Ranked the Highest Efficacy On the Market https://pages.hyas.com/av-test-results-for-hyas-protect-evaluation
While many existing programs include automated responses to security incidents and threat analytics, HYAS provides additional layers of information to aid investigations. Specifically, HYAS bridges several common gaps in financial services cybersecurity.
1. Flexible deployment: HYAS supports all device types including mobile, IoT, and server stacks. Banks and fintech companies are often spread across states or even continents, requiring active monitoring on devices both inside and outside the company network.
2. API integration: Many banks are already heavily invested in a security information and event management (SIEM) software. HYAS can integrate via API with existing solutions to enhance what's already working without dramatically increasing overhead.
3. Reduced alert fatigue: HYAS improves network intelligence to effectively block intrusions without creating a barrage of false positives. A directed, high-fidelity alert system keeps cybersecurity teams focused and streamlines prioritization.
4. Preemptive attack blocking: By recognizing connections to malicious infrastructure, HYAS can block cyber attacks before they happen. No matter how an attacker bypasses security — whether through ransomware, malvertising or otherwise — HYAS can sever the connection before it causes harm.
Command and Control: How Cyber Attribution Works
When malware circumvents a security system, it needs to connect to the hacker's home base to transfer stolen data. This process is called "beaconing" — the malware must signal to an external server called the command-and-control (C2) prior to a cyber attack.
Should this occur in a financial service system, HYAS technology seizes the opportunity. HYAS can block the beacon request to prevent an attack while also using the beacon signal to learn about the attacker's infrastructure. It's like tracing a criminal's phone call to reveal their location and identity. Cyber attribution strengthens data protection efforts while supplying actionable information to cybersecurity teams.
One HYAS client, a prestigious international bank, manages several million accounts for consumers and businesses. Like most financial institutions, the bank must fend off a constant barrage of cyber threats. But instead of only playing defense, HYAS provided new investigative leads. Using analytics derived from HYAS Insight, the institution could correlate phishing campaigns to accounts with fraudulent activities, in some cases discovering unmasked IP addresses to aid an investigative response. A firewall alone could never do that.
Future Implications
HYAS identifies network vulnerabilities and spots malicious infrastructure, allowing organizations to stop attacks before they happen. Cybercrime will certainly become more sophisticated in the coming years, but detection and response software is advancing as well.
Financial service institutions can't eliminate exposure while still providing strong customer service and banking convenience. With risks ever-present, organizations need a powerful threat detection solution.
From startups to global enterprises, HYAS can safeguard consumer and proprietary data — as well as financial assets — with unrivaled technology.
Additional Reading


Interrupting and Updating Causation Chains


Attacker Infrastructure: How Hackers Build It and How to Use It Against Them


Cyber Adversary Infrastructure Explained
Protect your financial service business before a cyber attack occurs. Get in touch with HYAS today.
Blog Categories
---
Just For You
---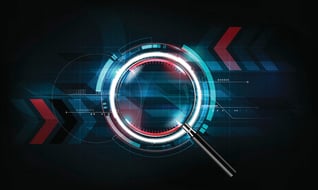 Read More