HYAS Reports on Rapid Growth, Driven by Market's Demand to Block Malware at the Network Level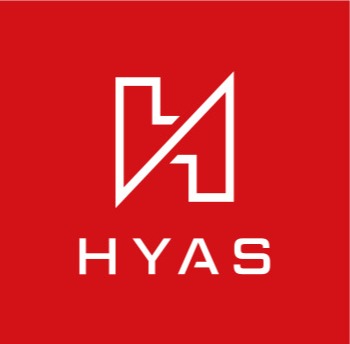 Posted by HYAS | April 12, 2023
Executive Hires, BlackMamba Threat Research, Client Growth, Innovation, and Partner Integrations Reflect Market Momentum for Leading Protective DNS Solutions.
VANCOUVER, British Columbia, April 12, 2023 — HYAS Infosec, leaders in utilizing advanced adversary infrastructure intelligence, detection, and response to preemptively neutralize cyberattacks, today announced substantial Q1 2023 market growth and accelerating momentum for its solutions.
By analyzing data aggregated from leading private and commercial sources around the world, HYAS is able to identify suspicious infrastructure likely to be used in attacks — sometimes months before it is even activated. Powered by this unmatched understanding of attacker infrastructure and methodology, threat intelligence solution HYAS Insight allows users to investigate, identify, and attribute attacks, helping organizations protect themselves from future threats and gain greater visibility into their networks.
Based on the same technology underpinning HYAS Insight, protective DNS solutions HYAS Protect and HYAS Confront help stop attacks in their tracks by blocking communication with malicious domains, preventing both unwitting connections and malware communication. Even if an attack has bypassed a network's perimeter defenses, HYAS detects and blocks the beaconing requests typical of malicious command and control communication, letting users cut off these attacks before they cause harm, whether in an IT or OT environment.
The company shared major hallmarks from Q1 2023, including client acquisition and growth, partner integrations, new additions to the executive team, and important cybersecurity research.
New Executive Hires
Two key executives have joined the HYAS C-suite. Mike Barker joins HYAS as Chief Commercial Officer. He comes to HYAS from cybersecurity firm OPSWAT, where he was the Chief Revenue Officer. At OPSWAT he was responsible for overseeing all aspects of OPSWAT's revenue goals and global go-to-market sales initiatives. Mike was named one of the Top 25 Software Sales Executives of 2022 by The Software Report and was instrumental in scaling OPSWAT's sales operations.
At HYAS, Barker will be responsible for sales, marketing, revenue operations, and the client experience. Much of his focus will be on client and partner relationships to ensure that each client's experience with the HYAS platform specifically meets expectations — providing the cybersecurity value to ensure their business moves forward. With more than 20 years of experience in sales and marketing, Mike notes that a major aspect of his mission is to "accelerate HYAS's mission to spread awareness of the importance of monitoring adversary infrastructure and anomalous communication patterns — attack stages that most security stacks fail to address."
Chris Needs joins the team as Vice President of Product Management. Needs comes to HYAS from Anomali, where he was VP of Product Management. With over 16 years of deep experience in cybersecurity, software development, and business strategy, Needs will be responsible for HYAS's go-to-market strategy, technology innovations, and product roadmaps — strengthening the company's thought leadership position in the threat hunting, adversary infrastructure intelligence, and related cybersecurity product categories.
"I am thrilled to join such a talented company that takes a unique approach to cybersecurity," said Needs. "HYAS is moving the needle in security with effective stand-alone solutions that also integrate deeply into the rest of the security stack, making for a great 'better together' story. Clearly the industry needs solutions like HYAS's that preemptively enable defenders, and I look forward to continuing to pave the way toward a safer future for all."
Major Research
World-class researchers from HYAS Labs created the first proof of concept (PoC) of AI-based malware, exploiting a large language model to synthesize polymorphic keylogger functionality on-the-fly, dynamically modifying the benign code at runtime — all without any command and control infrastructure to deliver or verify the malicious keylogger functionality. The PoC and results demonstrated and alerted the industry to an example of how publicly available AI resources such as ChatGPT can be exploited by threat actors. Details are published in the HYAS blog post BlackMamba: Using AI to Generate Polymorphic Malware and whitepaper HYAS Labs Threat Intelligence: BlackMamba AI-Synthesized, Polymorphic Keylogger with On-the-Fly Program Modification. The research was widely credited as groundbreaking and demonstrates where HYAS is headed with its next-generation level of protection.
Partners and Integrations
HYAS has always focused on delivering solutions that are easy to deploy, easy to manage, and capable of operating as a standalone product. However, when integrated, it magnifies the overall efficacy and usability of the other components in our clients' security stack. This is a perfect example of HYAS's "better together" approach to cybersecurity in action. In 2022, HYAS introduced a number of third-party integrations across visualization, SIEM, SOAR, firewall, and EDR/XDR and continues to add more in 2023. HYAS also signed its first major partner integration and will introduce new product integrations, partnerships, and reseller agreements at the upcoming RSA Conference (April 24-27, 2023) and throughout Spring 2023. Through these partnerships and integrations, HYAS will continue to expand its market footprint and channels while ensuring that the innovation it delivers works seamlessly within each individual client's environment.
Client Growth
In addition to growing its workforce, HYAS has also significantly expanded its presence around the world. HYAS solutions are now being used globally across four continents by an unparalleled list of clients, including three of the Fortune 5, multiple Fortune 100 companies, and various key critical infrastructure organizations. CISA recently stressed how critical visibility is in today's war against cyber adversaries, and HYAS's unique approach delivers not just the intelligence and protection that these global clients require, but gives the confidence to run their businesses independent of the changing attack surface. As Larry Cameron, CTO of the Anti-Human Trafficking Intelligence Initiative (ATII), puts it, "you need the data HYAS has to be able to see what's not in plain sight."
Since Q1 2022, HYAS has added nearly a trillion new data elements to the unique data lake that powers all of its solutions. This is how HYAS achieves its world-class level of efficacy, which is increasingly protecting more clients around the world. Today, HYAS processes nearly 450 times more DNS queries for clients than it had in Q1 of the previous year. All HYAS solutions are designed with micro-services to be horizontally scalable, and this increase in queries occurred with zero issues across the client base.
HYAS CEO David Ratner stresses, "Too many organizations have suffered the consequences of failing to protect their environments against the constantly evolving threat landscape. Meanwhile, their security teams are being distracted by and, in some cases, worn down by floods of false positive alerts. Regardless of how attackers get into the network (and they will get in), HYAS's preemptive defense reframes the game by staying ahead of attackers."
"It has been a wildly exciting first quarter at HYAS," he continued, "and we look forward to further growth throughout 2023."
About HYAS
HYAS is a world-leading authority on cyber adversary infrastructure and communication to that infrastructure. HYAS is dedicated to protecting business and solving intelligence problems through detection of adversary infrastructure and anomalous communication patterns.

We help businesses see more, do more, and understand more in real time about the nature of the threats they face. HYAS turns meta-data into actionable threat intelligence, actual adversary visibility, and protective DNS that renders malware inoperable. For more information visit HYAS.com.

HYAS Press Contacts
Amy Levine
Director of Marketing, HYAS
Amy (dot) Levine (at) Hyas (dot) com
877-572-6446
Dan Chmielewski
Madison Alexander PR
Dchm (at) madisonalexanderpr (dot)com
949-231-2965