HYAS: The Platform of Choice for Managed Services Provider RSM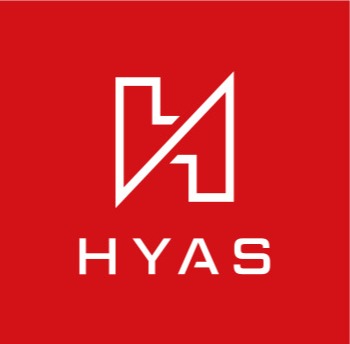 Posted by HYAS | September 13 2023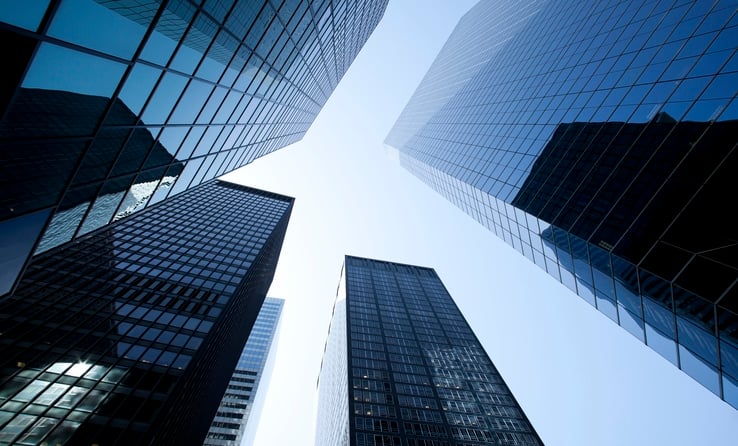 In today's digitally connected world, the need for robust cybersecurity solutions has never been greater. Companies worldwide are seeking reliable partners to protect their networks from the ever-evolving threat landscape. One such partner is RSM, a renowned global managed services provider offering cybersecurity services to clients across a multitude of industries.

To ensure the security and trust of its clients, RSM turned to HYAS for our comprehensive cybersecurity platform differentiated by our comprehensive data on threat adversary infrastructure and seamless integration capabilities.

In this blog post, we'll explore how RSM leverages HYAS to safeguard its clients' interests and drive business growth.
Cybersecurity as a Service: The Growing Demand for Security Expertise
The complexity of modern cyber threats has led many companies to seek external assistance in fortifying their defenses. Managed security service providers (MSSPs) like RSM play a pivotal role in offering cybersecurity expertise to organizations large and small. However, MSSPs face unique challenges when it comes to selecting the right tools and technologies. The tools must not only work effectively but also integrate seamlessly into diverse client environments.
"HYAS Protect is an investment in an organization's future, delivering quantifiable outcomes such as fortified financial defense, customer trust, and compliance confidence. With HYAS, you position your organization for sustainable growth, competitive advantage, and peace of mind in an increasingly threat-filled digital landscape," says Todd Willoughby, Director of Security Transformation at RSM.
Building a Cybersecurity Toolset for Effectiveness and Ease
RSM operates as a global network of firms serving clients in over 120 countries, offering a range of professional services, including cybersecurity. Their clients often operate in highly regulated sectors, such as life sciences and financial services, making cybersecurity a top priority. In addition to mitigating risks, RSM aims to help its clients' businesses thrive by reducing the resources spent on responding to cyber threats, enabling them to focus on strategic growth.

To address these needs, RSM sought a cybersecurity toolset that would be both effective and easy to deploy. They turned to HYAS for our exceptional knowledge of adversary infrastructure and real-time insights into the cyber threat landscape. HYAS collects data from copious sources and organizes it in a comprehensive graph database, giving organizations like RSM a crucial advantage in staying ahead of cybercriminals.
Investigations With Insight
RSM operates a managed security operations center (SOC), known as RSM Defense, which offers around-the-clock threat detection and response services. When a security alert is triggered, RSM Defense's team relies on HYAS Insight, our threat intelligence and fraud investigation solution, to investigate the incident further. HYAS Insight instantly provides actionable data, helping RSM's analysts and investigators make informed decisions to protect their clients from the financial and reputational consequences of cyberattacks.

Moreover, RSM utilizes HYAS Insight to track adversary infrastructure targeting its clients. This proactive approach gives RSM and its clients a crucial advantage in blocking attacks before they even begin to enhance their overall cybersecurity posture.
The Power of Protective DNS
Impressed by the capabilities of HYAS Insight, RSM embraced HYAS Protect, our award-winning protective DNS solution. DNS-based attacks are increasingly common and can have severe consequences. HYAS Protect leverages the knowledge of adversary infrastructure to evaluate the quality of every domain, alerting users when they attempt to connect to potentially malicious websites. This protection extends to mobile devices, a vital consideration in today's work-from-anywhere environment.

Furthermore, compliance with regulations such as HIPAA and CIPA is essential for many of RSM's clients. HYAS Protect assists in maintaining compliance by preventing employees from accessing harmful or inappropriate content and safeguarding the organization's reputation and client trust.
Are you an MSSP? Learn more about how Protective DNS empowers MSSPs, as well as the HYAS Onpoint Partner Program that helps MSSPs enhance your security portfolio offering, achieve a higher value for your clients, and ensure higher profitability and recurring revenue across your business.
An Integrated Solution
RSM's choice of HYAS was not solely based on our expertise in adversary infrastructure but also on the ease of deployment and integration, into client environments. These integrations include seamless interactions with technologies like SentinelOne and Microsoft Defender for Endpoint, allowing RSM to swiftly respond to and remediate incidents, even on devices not connected to the network.

HYAS helps RSM reduce the risk of data breaches, enhance client trust, and support business growth across various industries. As the digital threat landscape continues to evolve, partnerships like the one between RSM and HYAS are crucial in ensuring the safety and security of organizations worldwide.

For businesses looking to fortify their cybersecurity defenses and achieve peace of mind in an increasingly complex digital world, HYAS stands as a reliable ally, offering cutting-edge solutions and unwavering support. Please contact us to learn more.
HYAS Protective DNS enforces security and blocks command and control (C2) communication used by malware, ransomware, phishing, and supply chain attacks. Learn more with our comprehensive eBook

Protective DNS: The Cybersecurity Essential You Didn't Know You Needed
Additional Resources

HYAS Onpoint Partner Program

HYAS Insight (Threat Intelligence and Investigation)

HYAS Protect (Protective DNS)

Book a demo today to find out what Protective DNS can do for your organization.
Blog Categories
---
Just For You
---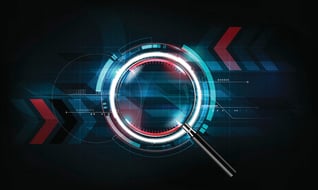 Read More