Securing SMB Success: The Indispensable Role of Protective DNS
Cyber attacks pose as much risk to small and medium-sized businesses (SMBs) as they do to large organizations — if not more.
Implementing a Domain Name Service (DNS) security solution is the most efficient way to protect your business against a wide variety of attacks.
Choose software that you can integrate into your daily routine, from a vendor that will grow with you, to balance growth and the need for ongoing cybersecurity.
Cybercrime: An Equal Opportunity Player
When the media covers a cyber attack, the victim is usually a large and high-profile enterprise, a federal government agency, a popular app, or an international hotel chain. But that doesn't mean they're the only victims, they're just the ones making headlines. It might seem like cyber threats are only a concern for large organizations, but small and medium-sized businesses are often the preferred target for cyber crime. Recent findings show a staggering 82% of ransomware attacks are aimed at small businesses.
Any business that relies on the Internet to operate needs cybersecurity measures in place. Whether you're running a multinational corporation or an up-and-coming e-commerce venture, you need a plan to protect against bad actors.
Why should small and medium-sized businesses (SMBs) invest in cybersecurity? Attacks happen often, and they can have devastating consequences. Verizon's most recent Data Breach Investigations Report found that 61% of SMBs were the target of a cyber attack in 2021. Meanwhile, Vistage reports that 60% of small businesses close within 6 months of a cyber attack. To put it simply, SMBs can't endure an attack, which means they must make defense a priority.
The Best (Security) Bang for Your Buck
You probably have antivirus (AV) software in place to alert you if malware makes its way into your environment. However, antivirus protection is not enough to protect your business against costly and destructive attacks that use the Domain Name Service (DNS).
DNS converts IP addresses that identify computers and websites into recognizable character strings so that you can visit web domains instead of hard-to-remember sequences of numbers. DNS is an important part of making the Internet easy to use, but it also creates risks for any business with a website.
DNS-based threats pose a serious risk to SMBs: Nearly all malware involves DNS. Attackers use DNS spoofing and hijacking to redirect traffic from your website to fake or malicious sites, respectively. And DNS tunneling allows attacks to exfiltrate data or gain access to your network.
Luckily, you can deploy one solution to defend against a broad range of DNS-based threats. Comprehensive Protective DNS security solutions such as HYAS Protect detects and blocks command and control (C2) communication used by malware, ransomware, phishing, and supply chain attacks. A one-stop shop solution provides you with the protection you need at a price that's realistic for your business.
Portland Leather Goods is just one of many small businesses that have leveraged HYAS to protect their data. The high-end leather retailer needed to be mindful of their resource allocation while ensuring the best protection for their rapidly expanding business.
Select Solutions That Work Now and in the Future
Although SMBs face as much risk from cyber attacks as larger businesses, their needs are much different. Cybersecurity requires time and money, so it's important to take an approach that aligns with your priorities and resources.
How much time does your IT staff have to look for and mitigate threats? Do you even have dedicated IT staff? Use your team's limited time wisely by choosing a solution that visualizes alerts, patterns and trends so you can quickly determine where to spend your time.
As your business grows, your cybersecurity needs will grow as well. Starting out with a modern cloud-based solution will set you up for seamless growth in the long term. Look for open, publicly documented APIs, which allow you to connect to your existing tech stack and integrate new capabilities as you expand.
As with all software, it helps to work with cybersecurity vendors who share your mindset of growth and innovation. As experts in adversary infrastructure, HYAS is on the forefront of developing new cyber technology, such as AI-generated polymorphic malware like our BlackMamba Proof of Concept (PoC) to help defeat tomorrow's threats and deliver the best Protective DNS solution* on the market. (*Source: AV-Test 2023)
"HYAS has increased our overall productivity for both our company and our security team. We have been very happy partnering with HYAS." – Isaac Spencer, IT Manager, Portland Leather Goods
SMBs are the United States' growth engine, creating 62% of new jobs and comprising 99.9% of all businesses. But nation-states, criminal gangs, and even unsophisticated 'script kiddies' can stop this growth in its tracks. By choosing the most effective protective DNS solution on the market, you can defend your business without losing focus.
---
See how Portland Leather Goods implemented Protective DNS to get enterprise-level security on an SMB budget.
Are you ready to protect your growing business against cyber threats? Get in Touch with HYAS today.
Blog Categories
---
Just For You
---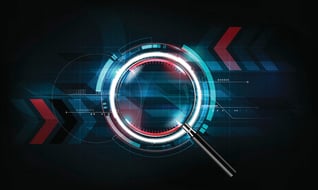 Read More