Unlock New Possibilities on the HYAS Platform October 2023 Release
Posted by Zia Hotaki | October 18 2023

New Product Release News
October 2023: This month's HYAS platform enhancements unlock thrilling new potential for you and your security team seeking to gain an edge over adversaries. The latest HYAS innovations open up capabilities to amplify protection, accelerate investigations, and reinforce environments with greater confidence.

By leveraging these new features, your organization can accelerate their digital transformations securely, drive more value from your HYAS partnership, and make major strides toward a more resilient security posture.
HYAS Insight: Illuminate Threats with Richer Context
New sources provide enhanced infrastructure insights, greatly expanding the contextual understanding of hosts, actors, and malware. Deeper knowledge of service banners provides clearer identity and purpose for associated systems. Analysts can better grasp the role of a host in malicious infrastructure by leveraging details from TCP/UDP service banners.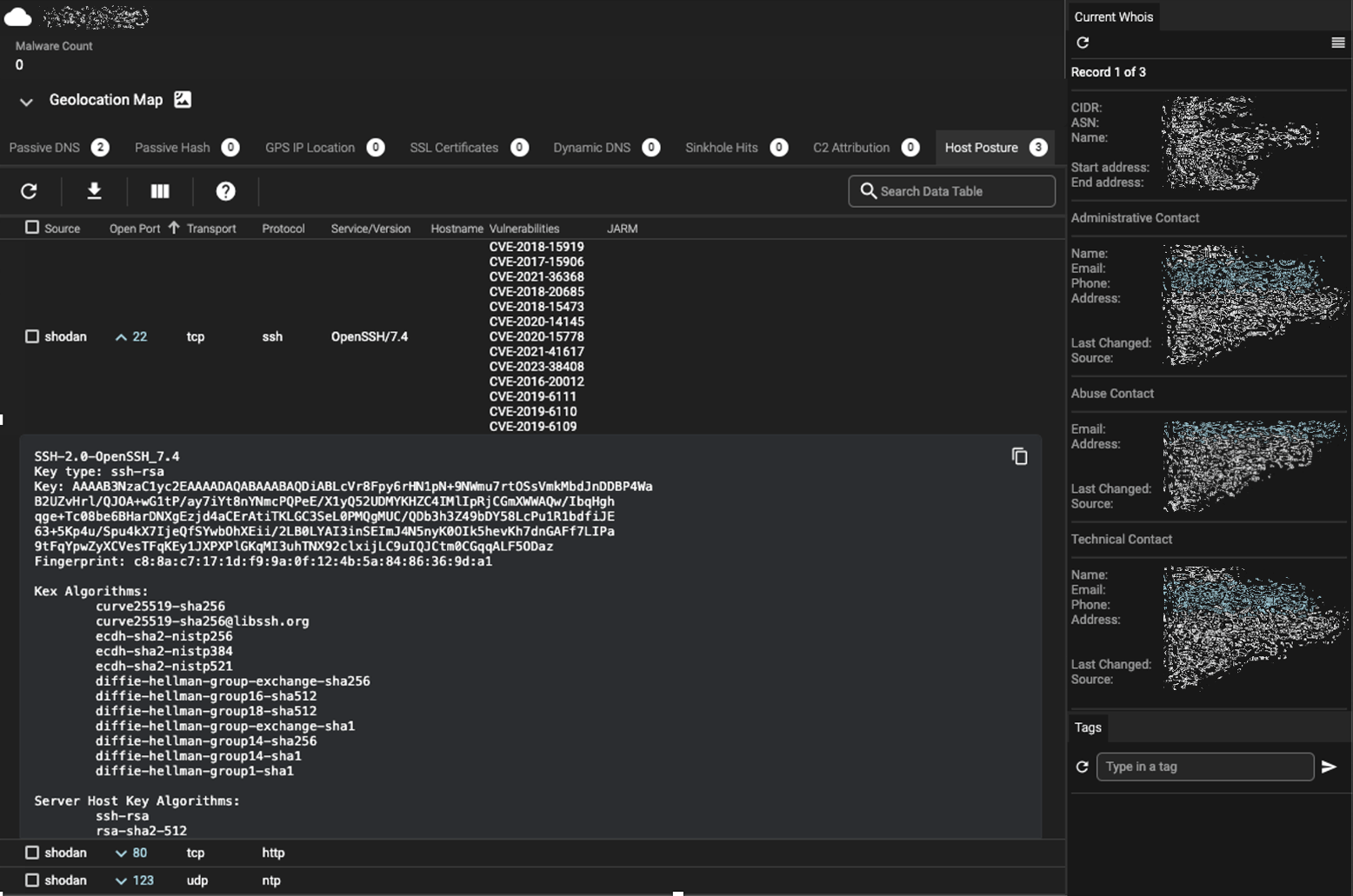 An extensive encyclopedia of data definitions unlocks the full potential of available intelligence by increasing fluency across data types. With onboarding materials readily available in-app, users can rapidly ramp up proficiency. Below is one example of many: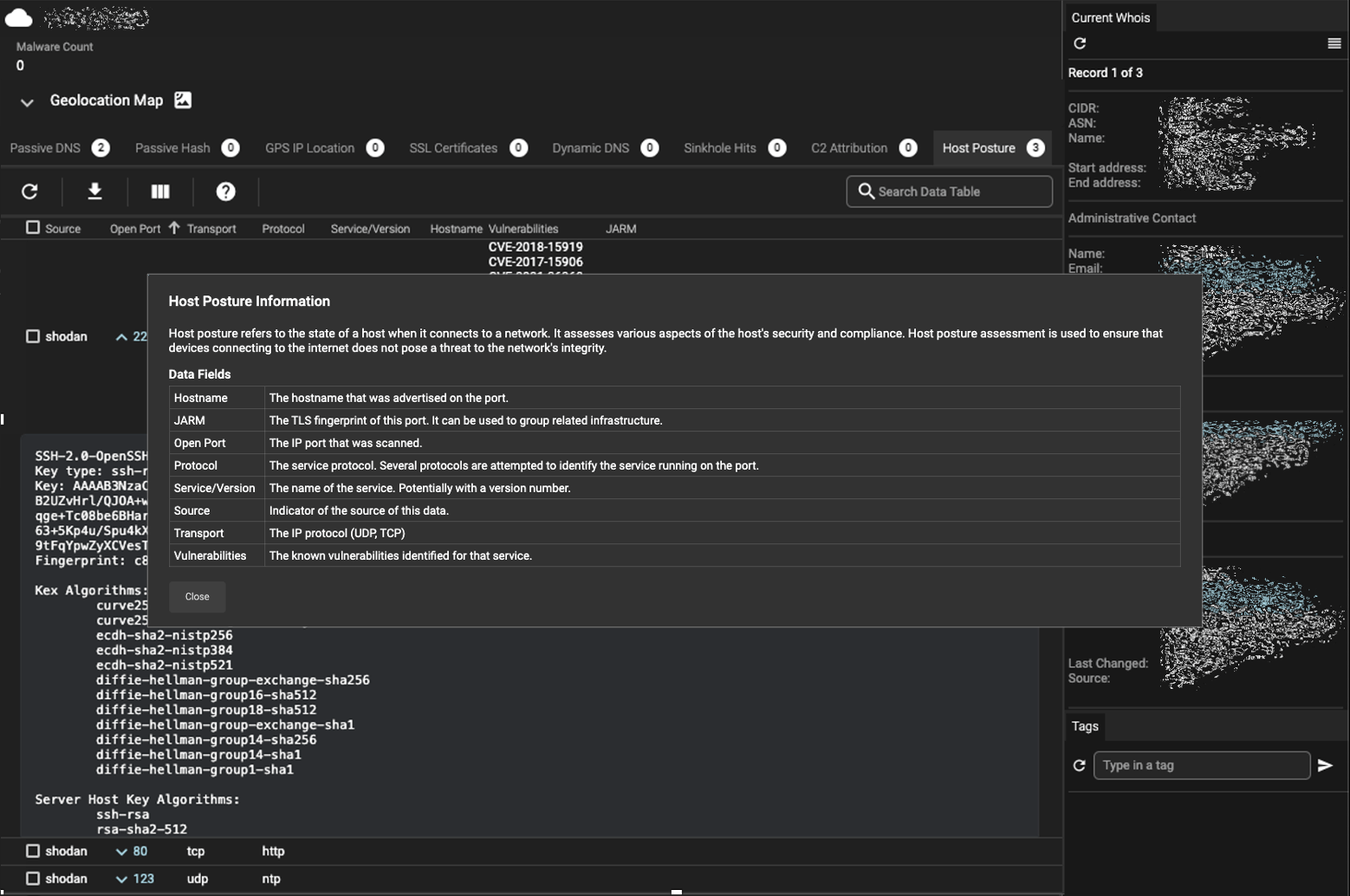 In general, augmented threat intelligence enables pivots from cursory indicators to high-fidelity conclusions. Analysts can piece together a more complete narrative by connecting the dots in terms of attribution between actors and their supporting infrastructure.

Overall, HYAS Insight sheds brighter light on the context surrounding threats. Users are empowered to take advantage of machine learning advancements woven throughout the platform on their hunt to relentlessly disrupt malicious activity.
HYAS Protect: Safeguard Your Organization with Expanded Control
New capabilities in HYAS Protect, our Protective DNS solution, allow deeper customization of threat blocking and reputation analysis. Admins gain options to control undetermined network traffic based on risk tolerance, isolating and handling unclassified queries according to security needs.

Overall, the expanded control enables precise tuning to match the unique needs of your organization. Tighter alignment between security priorities and system capabilities leads to more effective threat prevention.
What Lies Ahead?
As HYAS continues to push the boundaries of defensive technology, we'll open up new ways for your team to outmaneuver adversaries. Expect more platform innovations that consolidate control points, automate tedium, and uplift expertise. We're committed to this vision because we know your organization's protection matters. Please continue sharing your feedback so we can evolve HYAS into an unparalleled ally against cyber threats.
Learn More About HYAS Insight
An efficient and expedient investigation is the best way to protect your enterprise. HYAS Insight provides threat and fraud response teams with unparalleled visibility into everything you need to know about the attack.This includes the origin, current infrastructure being used and any infrastructure.
Further reading
Case study with a national financial institution
Case study with the Anti-Human Trafficking Intelligence Initiative
Learn More About HYAS Protect
HYAS Protect enforces security and blocks command and control (C2) communication used by malware, ransomware, phishing, and supply chain attacks. All the while, it delivers on-demand intelligence to enhance your existing security and IT governance stack.
Further reading
AV-Test evaluation of HYAS Protect protective DNS
Case study with leading cybersecurity company SentinelOne
Case study with a successful SMB Portland Leather Goods


Book a demo today to find out what HYAS Threat Intelligence and Protective DNS solutions can do for your organization.
Blog Categories
---
Just For You
---