The National Security Agency (NSA) and Cybersecurity and Infrastructure Agency (CISA) have released a joint information sheet that offers guidance on the benefits of using a protective DNS service and how to choose and implement a protective DNS solution. This publication details the benefits of using a protective Domain Name System (PDNS) service along with cybersecurity best practices around protective DNS. HYAS™ Protect is not only a highlighted solution, but also one of the most innovative and effective.
HYAS Protect is unique in leveraging infrastructure expertise and multi-variant communication pattern analysis to deliver reputational verdicts for any domain and infrastructure. With innovations like the HYAS Protect Watch Engine™, HYAS Protect delivers a generational leap in effectiveness and fidelity.
The guidance advises organizations to consider using a Protective DNS service to help reduce threats posed by phishing attacks that contain malicious links, compromised devices trying to connect to a command-and-control server, hackers trying to exfiltrate data from a compromised device and even users typing the wrong web address into a browser. These sorts of threats include phishing, malware, ransomware, and supply chain attacks.
As CISA and the NSA guidance highlights, other security layers can fail to check DNS entries that may be maliciously provisioned by attackers. HYAS Protect provides a technology leap to mitigate the shortcomings of those other security layers by preventing connections to known or suspected malicious sites or "sinkholing" malicious domains to prevent users from connecting to them.
HYAS Protect delivers reputational verdicts for URLs/domains and IP infrastructure, allowing enterprises to preempt attacks while proactively assessing risk in real-time. HYAS Protect can enforce security, block command and control (C2) communication used by malware, ransomware, and botnets, block phishing attacks, and deliver a high-fidelity threat signal that enhances an enterprise's existing security and IT governance stack.
To learn more about HYAS Protect can help your organization, please request a demo (we LOVE giving demos!).
Blog Categories
---
Just For You
---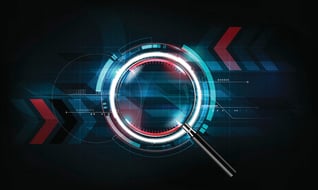 Read More